Senior Member
Join Date: Jan 2013
Posts: 106
Mentioned: 0 Post(s)
Tagged: 0 Thread(s)
Quoted: 0 Post(s)
The Jaguar F-Type will mark its Asian debut in Singapore in late February
---
Any Singaporeans(sp?) reading this.
Jaguar will showcase the much anticipated F-Type in Singapore during the HSBC Women's Champions 2013 at the Sentosa Golf Club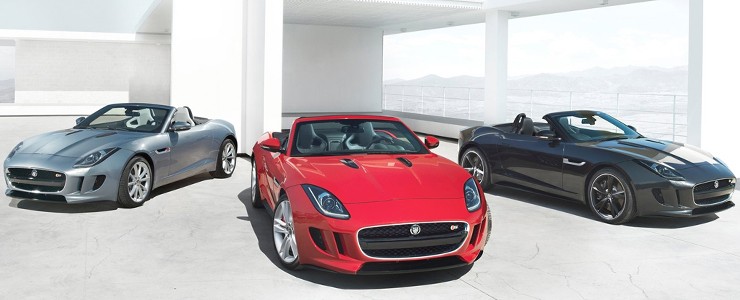 Jaguar's all new, two-seater sports car, the F-Type, will make its much awaited Asian debut in Singapore on Monday, 25th February 2013. Jaguar, the official automobile of the HSBC Women's Champions 2013, will present the F-Type for public viewing at the Sentosa Golf Club from 25th February to 3rd March 2013.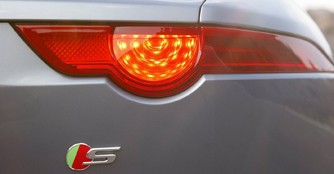 The range topping F-Type V8 S features a 5.0-litre supercharged V8 producing 488bhp and will hit 100km/h in 4.3 seconds before reaching the top speed of 300km/h
The all new Jaguar F-Type represents a return to the company's heartland: a two-seater, convertible sports car focused on performance, agility and driver involvement. The front-engined, rear-wheel driven convertible is a continuation of a sporting bloodline that stretches back more than 75 years and encompasses some of the most beautiful, thrilling and desirable cars ever built.
Visually, the F-Type's exterior demonstrates a new sports car design language for Jaguar, with cleaner lines and the discreet use of technology such as deployable spoiler and door handles. The F-TYPE's interior features a driver-focused philosophy, with engaging controls encased in dramatic architecture. Unique technical grains tailor the trim materials, further differentiating the dual-cockpit cabin.
On top of the range topping F-Type V8 S, the car is also available in two other variants - the base F-Type and the F-Type S - which are powered by Jaguar's new 3.0-litre V6 supercharged petrol engine with 335bhp or 374bhp respectively. All engines are mated to an eight-speed 'Quickshift' transmission which can also be handled with a centrally mounted SportShift selector offering full manual sequential control, as with the steering wheel mounted paddles.
The F-Type is constructed around the fourth generation of Jaguar's acclaimed lightweight aluminium architecture with a prioritised torsional and lateral stiffness to maximise handling agility.
"Jaguar is a founder member of the sports car segment with a rich sporting bloodline stretching over 75 years, and in the F-TYPE we've reignited that flame. The F-TYPE isn't designed to be like anyone else's sports car. It's a Jaguar sports car - ultra-precise, powerful, sensual and, most of all, it feels alive," commented Adrian Hallmark, Global Brand Director of Jaguar.
http://www.sgcarmart.com/news/article.php?AID=7387
Senior Member
Join Date: Jan 2013
Posts: 132
Mentioned: 0 Post(s)
Tagged: 0 Thread(s)
Quoted: 0 Post(s)
from my recollection Jaguar engineering in the past has never been to dependable. although this is a fresh recreation with new designs and a new engine just how reliable is it. Will it turn off buyer with its past reputation?